French Marans
We are currently producing French Black Copper chicks.
If you are looking for Blue or splash chicks, check out our Blue Birchen Marans page.

Our current breeders are from the Greenfire Farms APA and earlier line.

​We are breeding to conform to the breed standard and continually work to improve egg color.

If you are Looking for an alternative color to Black Copper check out our Lavender Marans page!

​ Availability is limited and sometimes we have a waiting list.



We are not a hatchery. We are a small hobby farm and put a lot of time and effort in raising and caring for our breeders and chicks. The chicks you will receive are not hatchery grade. They have been bred from healthy,quality birds that conform to the breed standard. Although, we have had show winners from our offspring in the past, we cannot guarantee all chicks to be flawless.
---


The Little Coop Barn Quilt
---
---
Powered by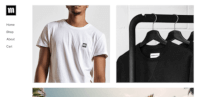 Create your own unique website with customizable templates.

Isabel Cuckoo Chocolate Cuckoo Crele French Marans